MARLENA
SHAW

Lee Davis

RAW ICONIC EXISTENTIAL
INCLUSIVE UNSEEN






"Who Is This Bitch, Anyway?"
As often is the case with brilliant blunt talk black women, Marlena Shaw, has never gotten the respect she deserves. With a career that has spanned over 50 years (continuing into today), it was the black women surrounding me who taught me appreciation but it was the artists who said what they meant and acted how they pleased regardless of consequence such as Marlena who taught me the true beauty, love, and respect that everyone deserves. Like every real fan I adore the discography but I also (like every real fan) have a favorite in which I will proclaim its classic status to the heavens: "Who is That Bitch, Anyway?"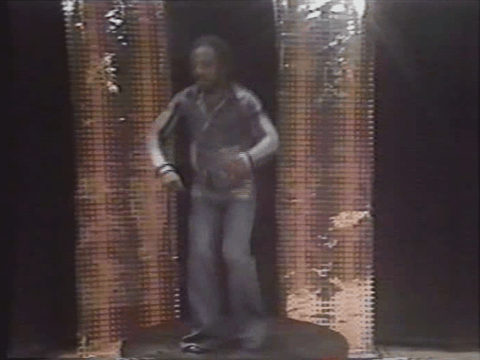 "The holy trinity of tracks on this album are "Loving You Was Like A Party," "Feel Like Making Love," and "You Taught Me How To Speak in Love."
What else would you expect from a title so bold other than layers of self reflection, self love, and the sure sight of a woman who has grown into herself enough to allow others in both intimately and not. Along with that intimacy is the power of pussy, one that the first track in has announced itself to be of the utmost value (something define by herself and not society [be it pressure, money, or male gaze]). There's also vulnerability in love, over a funky beat, a core candy for my ears. The holy trinity of tracks on this album are "Loving You Was Like A Party," "Feel Like Making Love," and "You Taught Me How To Speak in Love." While each of these songs deals with romantic love (even from a positive perspective which in itself is rare in such a package) they take very different perspectives on how the impact of love is viewed by Ms Shaw.


On "You Taught Me.." its the unspoken actions of embrace that give depth to love that phrases (in any language) do not. Without experience of these actions the words are just words, to the point where saying nothing can say so much more just being with one another. She notes her capability to do anything in terms of learning alone with the one of exception of having a true partnership, one based in living and completion.
In "Feel Like Making Love," the blunt honesty and vulnerability of maturity returns because point blank she wants her man. It doesnt matter the season or how happy other couples are, what matters is the urges that this connection boils inside of her. Similary to "You Taught Me..." is the emphasis of touch as the direct line through being one with your partner.
The highlight for me is "Party" which is actually a song about the loss of love but the pride and strength to accept the temporary position of others in your life, and even on occassion appreciate them. Loving this mystery man was like a party; a celebration that becomes fleeting with time. A party can be a haven for memories that last a lifetime but there's no expectation of permanence because there's always another party. This can be beautiful or unhealthy depending on how one chooses to view the love they've lost. She wisely compares it to sugar, an addictive property the world loves, one that if you harbor in bunches can have dire results but if enjoyed in moderation can be a fully joy encompassing experience.
So thats how I choose to view the lack of pop culture visibility of legends like Marlena Shaw, like a great party, one I was proud to be in attendance of. One with life lessons and others outside of myself living life their way.